Kalajoki – the finest beach holiday resort in Finland
I have been hearing about Kalajoki and its famous beaches for years. When I got interested in domestic travel, I headed straight to Finland's armpit, namely Kalajoki.


I have been hearing about Kalajoki and its famous beaches for years. When I got interested in domestic travel, I headed straight to Finland's armpit, namely Kalajoki.
When you leave the big city and reach these latitudes, you can admire the fantastic landscapes along the road. The trip would have most likely lasted as long by bus or by train. Unlike on my usual trips, my companion on this trip was Joni and not my girlfriend Emilia who had to work.


Accommodation?

Kalajoki's holiday resort offers options ranging from vacation apartments to hotel rooms, and also camping spots. It seems that the most of the accommodation located close to the beach are new builds, making it all feel quite luxurious. Of course, there are also wooden cottages located a few steps away from the beach, where you can get a very rudimentary overnight stay (some without running water).
We spend the first night in one of Kalajoki Booking Center's apartments. The space was perfect for 2 to 3 people and it has everything you would need to run a household. There is a dishwasher, a washing machine, a fully functioning kitchen, a sauna…
Special mention to the air conditioning that enables you to comfortably spend the evening playing board games even when it is hot!
---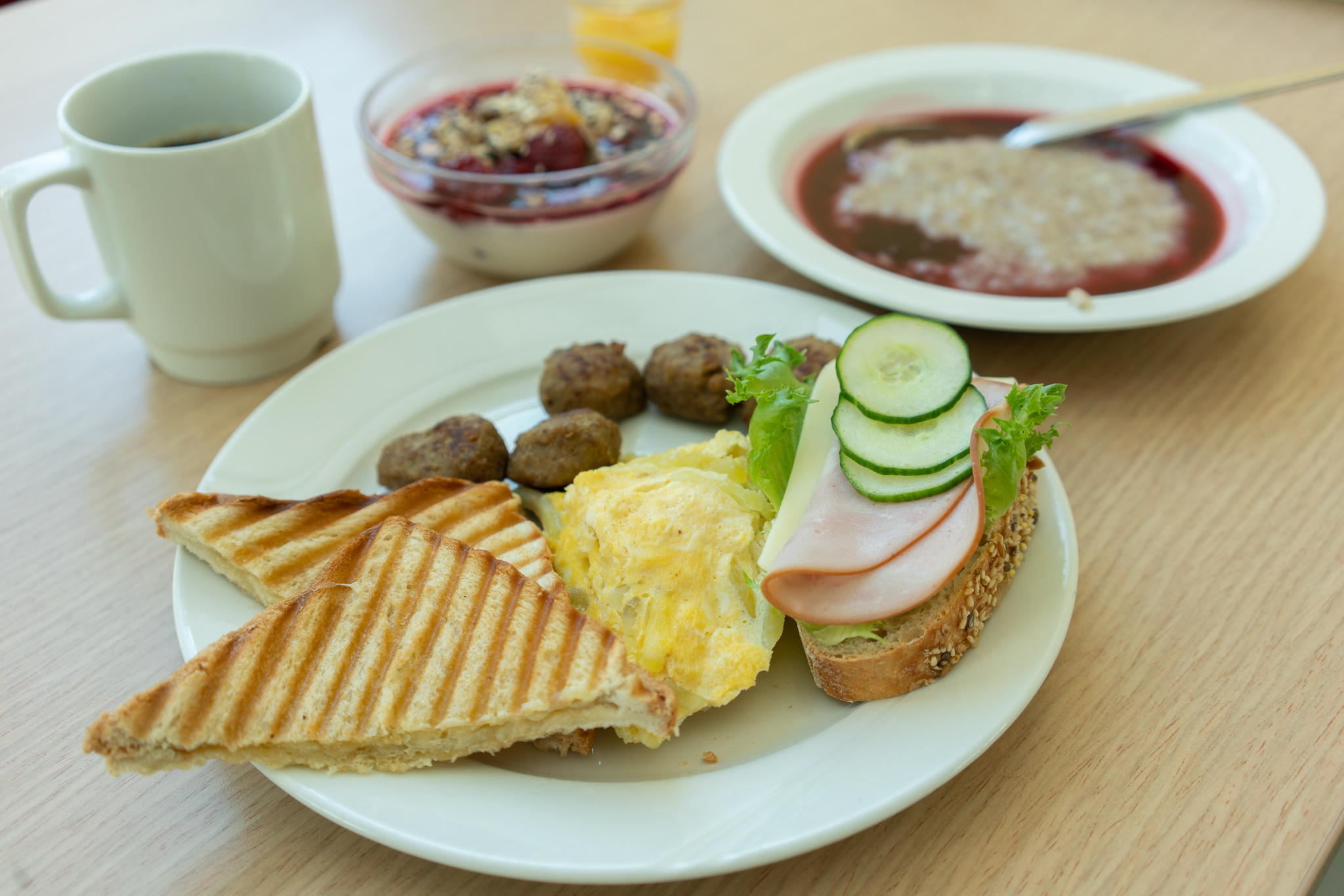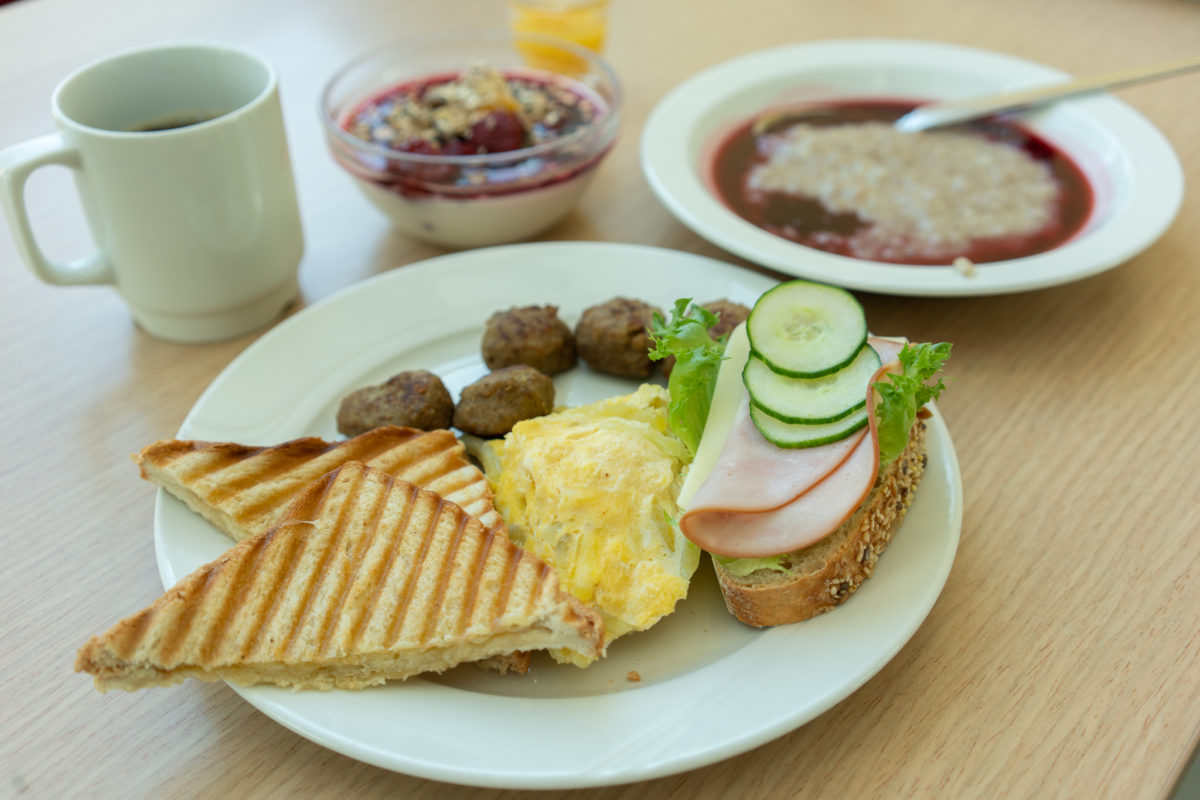 Second and third night at the hotel? As I got to express some wishes to Visit Kalajoki when it came to what I expected from this trip, I told them I wanted to experience more than one type of accommodation. For this reason, I was also able to test one of the hotels. Beachside hotels remind me of vacations in Spain; however, the Finnish touch is unmistakable, with its premium standard and hygiene.
Imagining the beach being full of people, I believe this hotel would offer an oasis of calm and relaxation. Some general facts: this hotel belongs to Santa's Resort chain, which has a total of six hotels in Finland.
---




One key element of the tourist season is the restaurants. I assumed before coming here that the offer would be simple and rather traditional, but I was pleasantly surprised by the wide range of offerings.
We enjoyed our first lunch at Tapio Tupa, which is perhaps the most rustic building at the resort, located when turning off the main road to the Hiekkasärkät holiday area. This wooden complex next to the forest offers honest local food, truly made from local ingredients. Normally lunch would be served as a buffet, but once again, due to the current situation, our food was served as portions on a plate and we were able to discover the type of food offered here: meat and mashed potato casserole, lentils and carrots. Although home-cooked meals are common all over Finland, they hardly have such a refined taste. Lunch is usually served as a buffet and costs about 10 euros.
---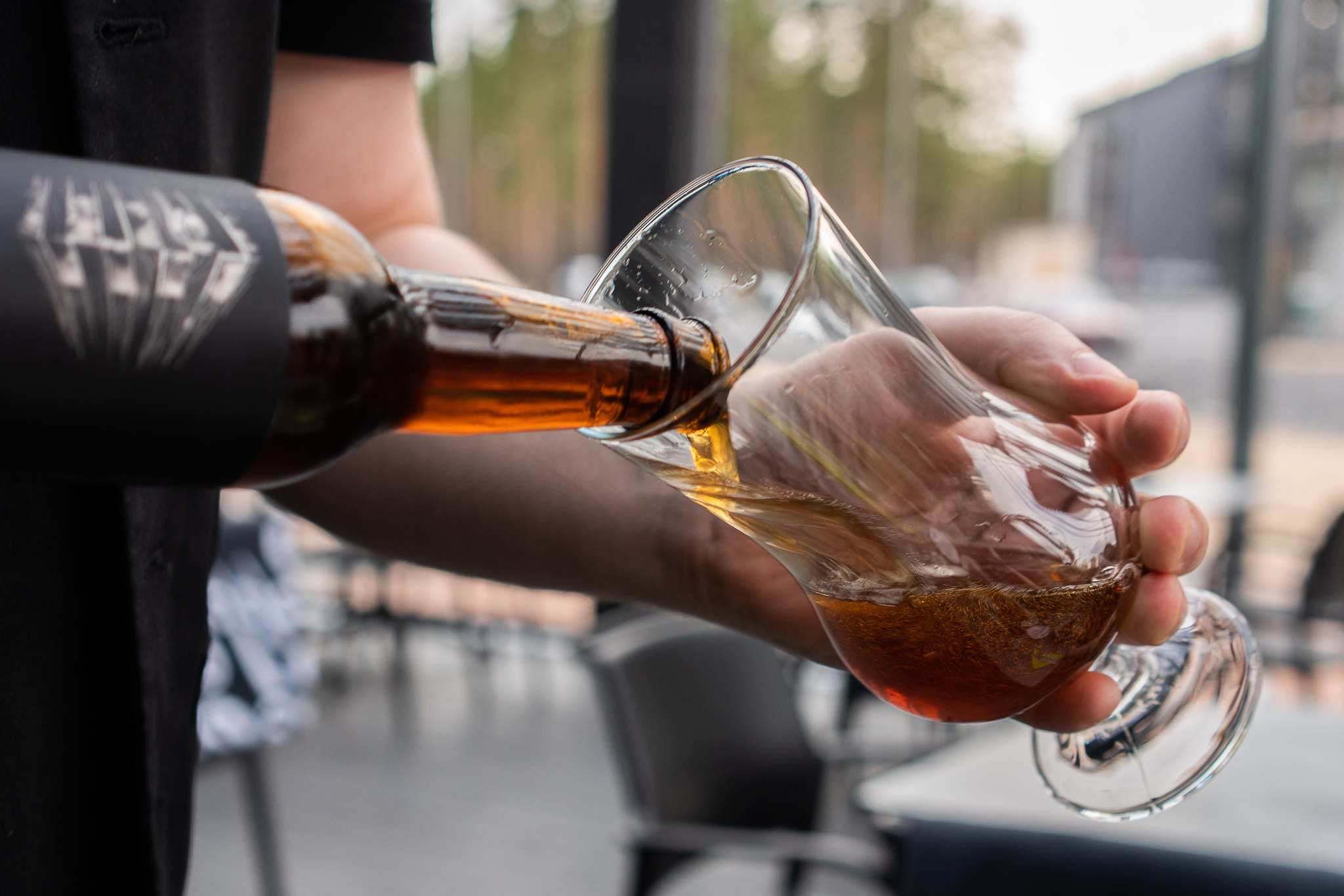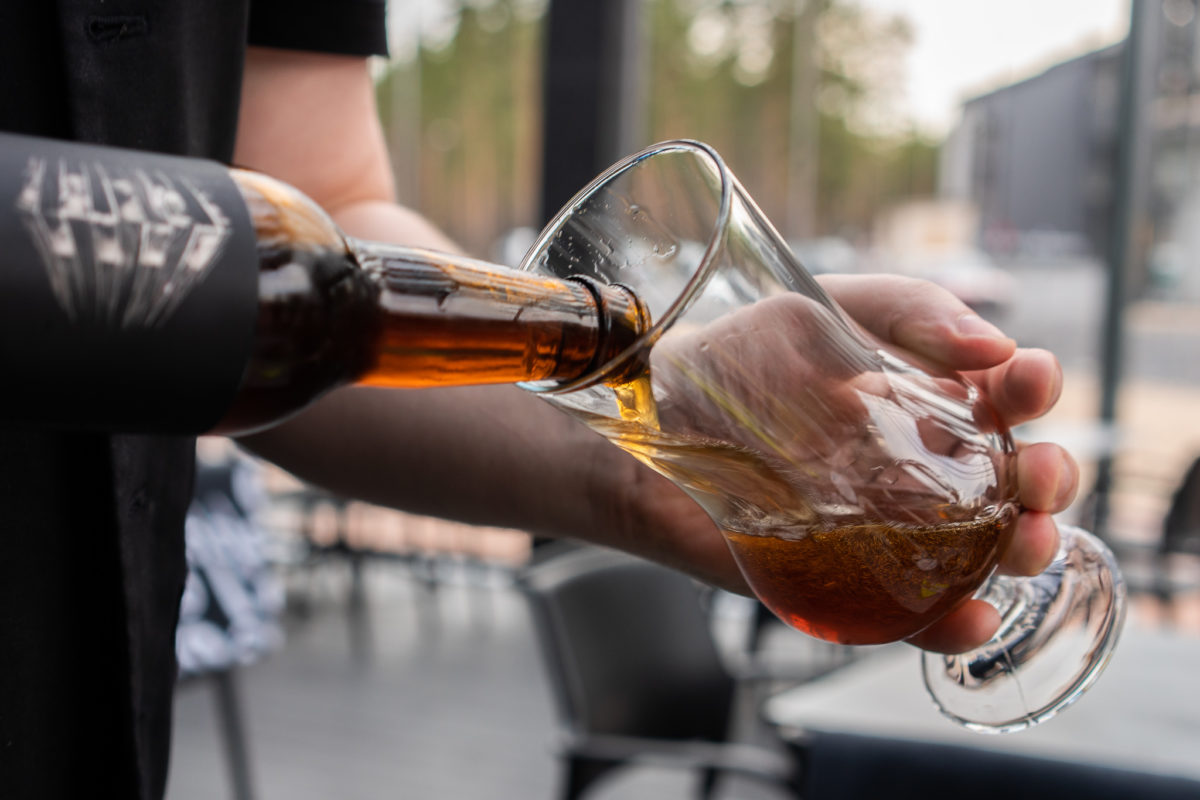 Pubs and burgers? When the evening comes, some might be on the lookout for a warm environment, music, and beer. Seek no more and head over to the Irish Gastropub Sandy Kelt. From the outside, Sandy Kelt is a modern building with a wide glassed terrace. On the menu, you will find a lengthy beer list and well-prepared pub dishes: wings, sausages, burgers – probably the best in the area!
For someone that loves food, I would give bonus points for the way they showcase local produce. A few examples: one portion mentioned the local potato used, the sausages have been created by a local butcher, and even the beer is made of locally produced ingredients. You should consider that the environment was also homely, making this place feel like a dream for our crew. The beers cost around 8 euros, and the burgers 18, which might sound a bit salty for some but keep in mind the wonderful location right by the beach.
---






The local pride and glory, Pihvitupa?
If you are planning a romantic dinner or a business meeting, this would be the perfect setting. The Finnish name stands for "Steak house" and sets the tone for what is on offer on the menu: amazing steaks prepared in various manners. Of course, when it comes to tenderloin, the price tag reaches 36 euros. You will not be leaving this restaurant hungry, unlike in some other fine dining restaurants, as the portions are BIG!
Pihvitupa is a different kind of steakhouse, as it offers interesting side dishes, ranging from turnings to cabbage, which is quite rare for these types of establishments. The dishes, which look quite simple in style, are well prepared and of course in the house. When it comes to drinks, we were able to rest the most interesting drink of our trip at Pihvitupa, it was a sort of rhubarb flavored G&T; of course with locally grown rhubarb.
The owner of the restaurant tells us there is a charcoal grill during the summertime and special menus on the weekends allowing to taste even the slightly rarer parts of the carcass.
---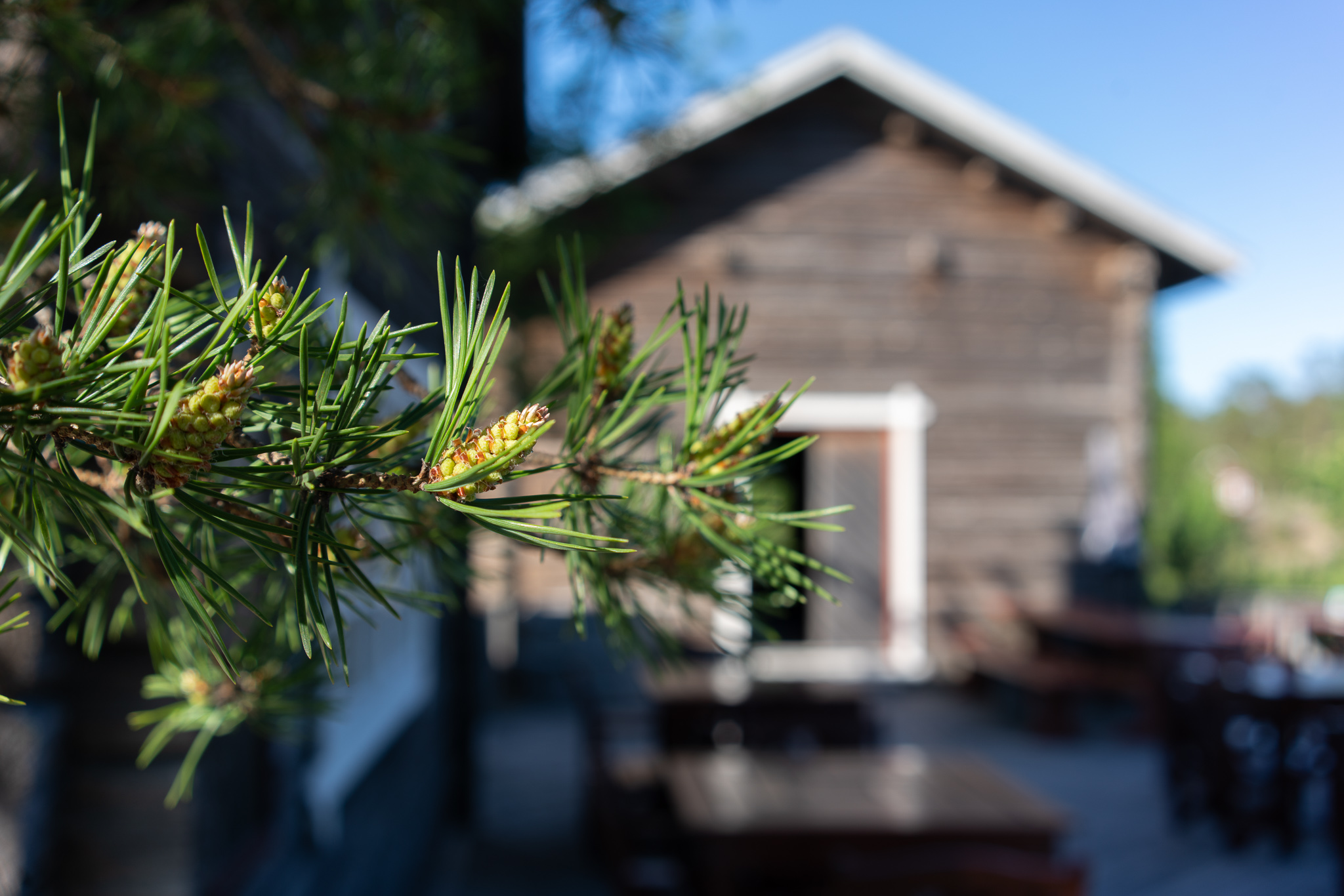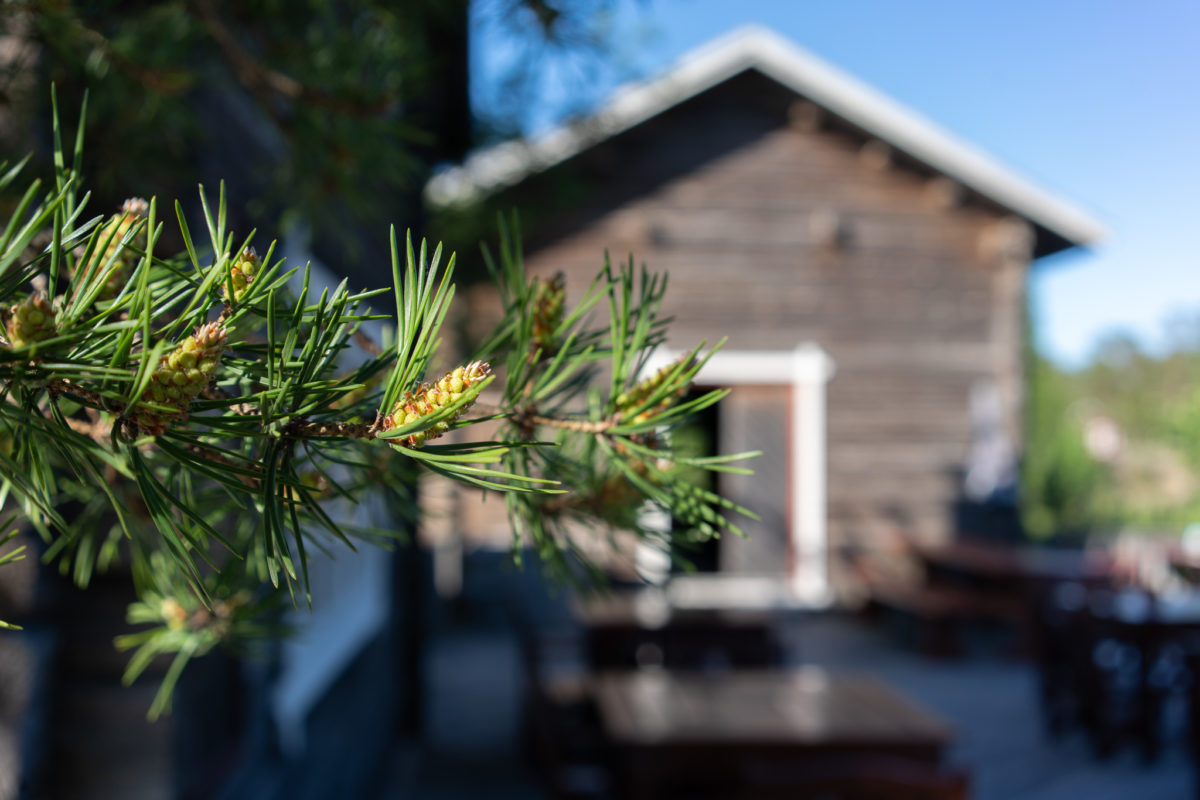 The freshest bistro, Lohilaakso.
Are you looking for a place that gathers both a rustic environment by the nature and a tasty salad or a cup of coffee? Lohilaakso ("Salmon Valley") is a restaurant situated in an old log house located by a small lake. The menu focuses mainly on fish portions but also offers options for those wanting to have something else than fish.
---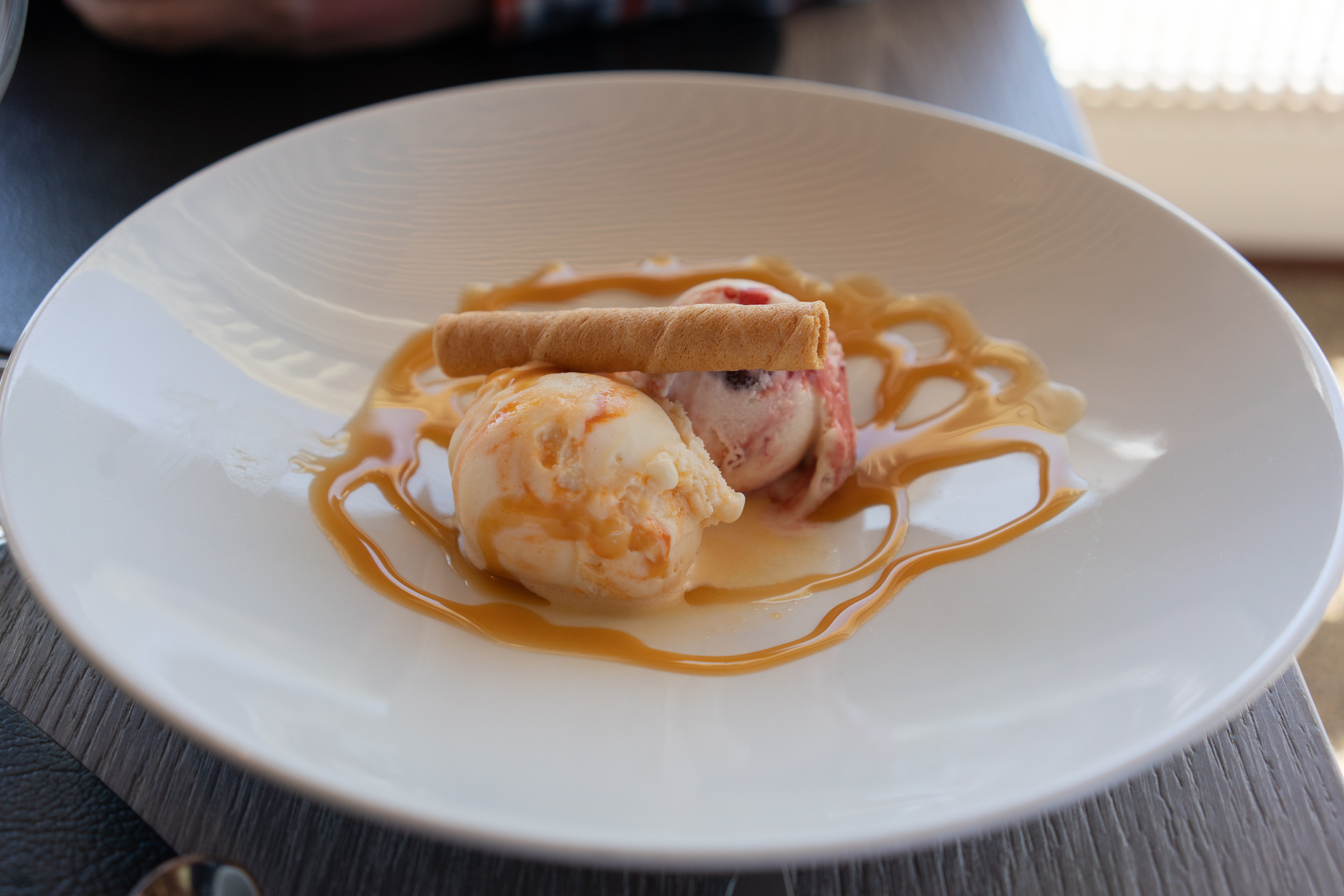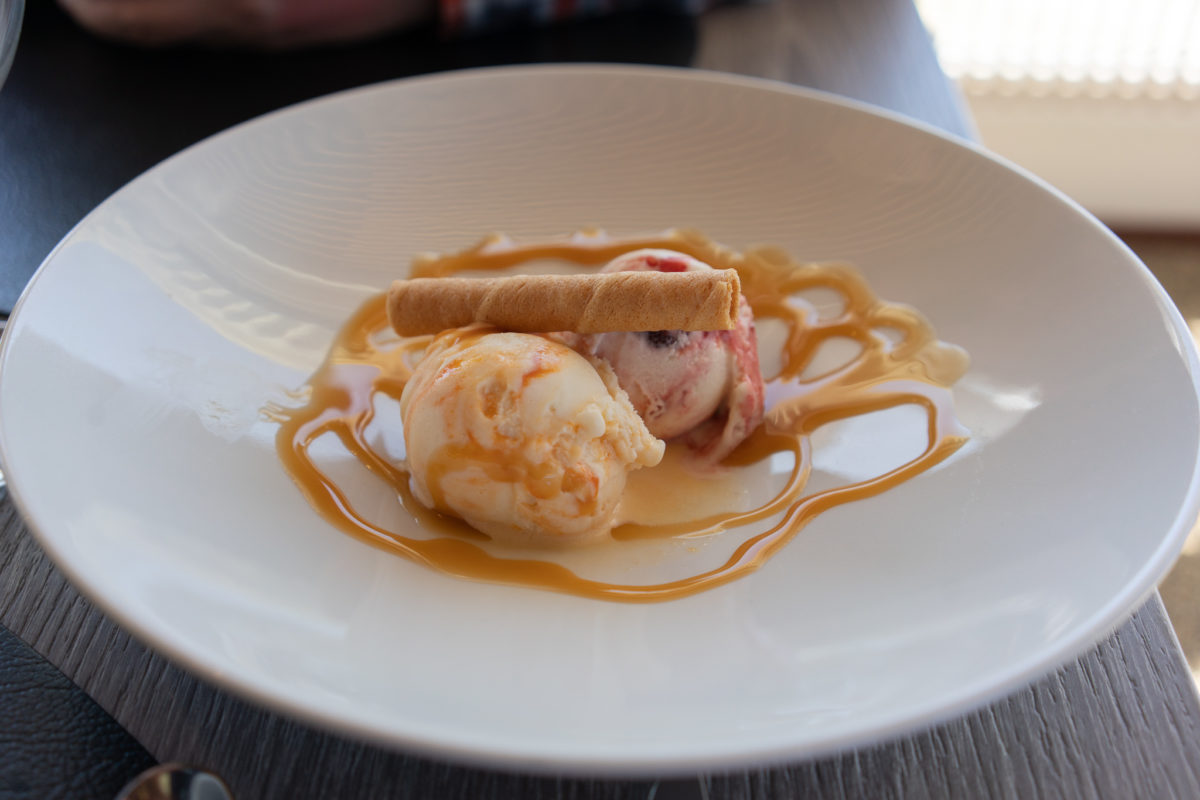 A restaurant with THE view?
Lokkilinna surely has the possible location, as its views overlooking the beach and the sea have no equal. When it comes to the food served, it seems quite common with homemade meals, pizzas, and typical restaurant dishes. For lunch, we had moose stew, for 12,5 euros, which is something rarely offered in the Helsinki area.
Pizzas were also slightly different for when it comes to their fillings: you could find reindeer, lingonberry, and Finnish squeaky cheese. Also, unlike in many other places, Lokkilinna offers local ice cream. We tested Liisankangas' ice cream and it was truly delicious. Each one of these is a good reason in itself to stop by Lokkilinna!
---






Is Kalajoki more than a sandy beach?
The actual city center is also worth to visit. Old houses, mansions, and the impressive church are all worth seeing. If you want to try out something unique, you could spend one whole afternoon visiting the fishermen's island of Maakalla, which can be seen from the shore if you look out for it very carefully. This fishermen's adventure is a trip lasting about 4 hours, for which you will need to book a separate taxi-boat that departs from Keskuskari harbor. For sure, the 40 euros per person may sound a little salty but the whitefish smoked by local fishermen and the feel of the island is very unique and worth the visit. This is a must-visit place, especially for fishermen, but if you like taking pictures, there are absolutely great conditions for that here also.
---
Surf Center, for sports aficionados?
Following today's trends, sport is seen as a factor that increases well-being, and there are opportunities here in that field as well. How about cycling in a natural environment like this or just stand up paddle boarding near the beach? This time we decided to grab a fat bike and head out for a tour along the beach. You can enjoy that beach without swimming – the bikes were rented for a couple of hours for around 20 euros.


What about activities for kids?
Waterpark JukuPark, the Adventure Park Pakka, and the Safaritalo mini car track would surely keep all kids happy, but keep in mind that there is also a spa close to the sandy beaches! There are numerous services at hand, and it does not look like the expansion is slowing down.
If I had to think about one negative aspect of this destination, it would be the rather long drive from Helsinki. However, if you are OK with driving for a while, this the perfect destination for a couple, a whole family, or even for a trip with a group of friends!


Located right by the center of Kalajoki, there is a sympathetic old town. The area used to be a key location in the forestry business, it explains the existence of the historic Havula Manor. Guided tours are organized during the year, better check from the museum's page to be sure.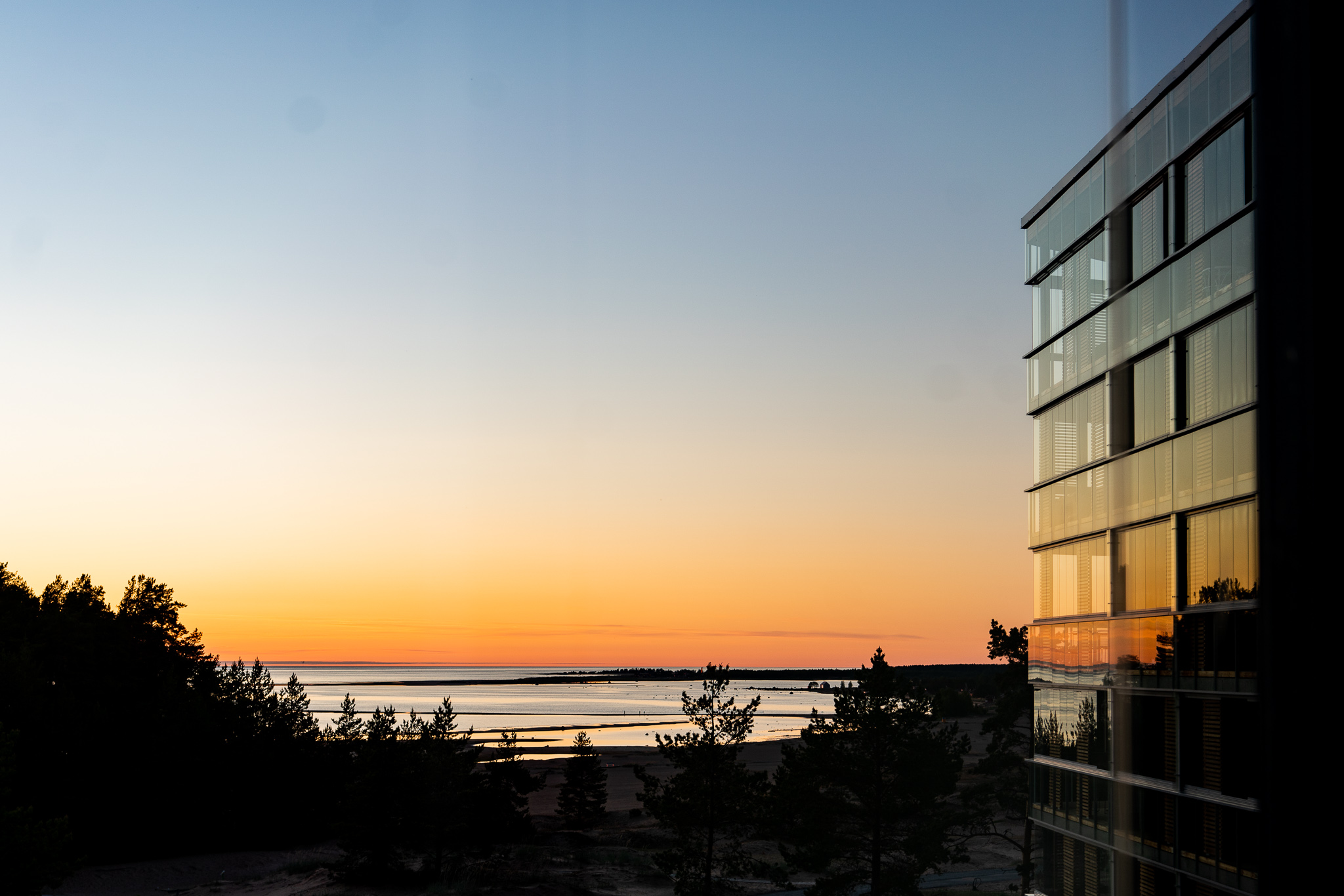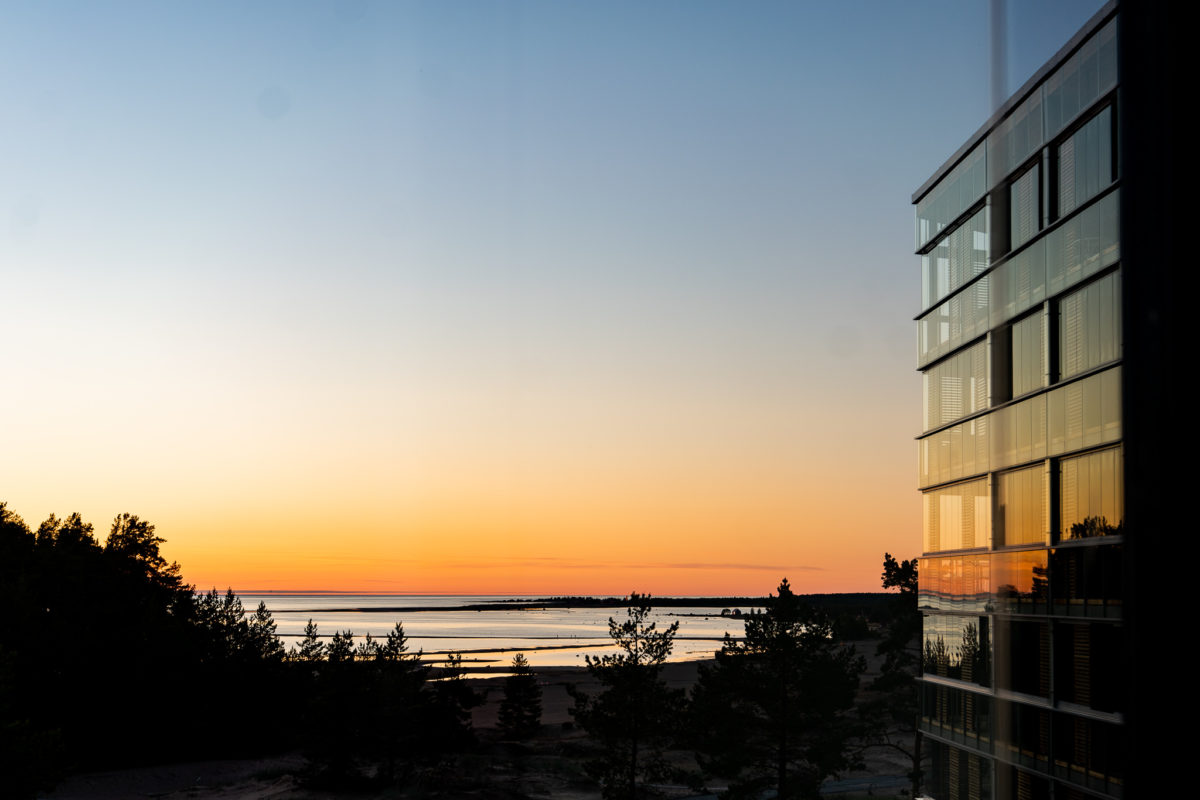 We had so much fun on this trip that I could well imagine coming back, even this summer!
Read more about restaurants and cafés in Kalajoki here!
Alexander Trivedi
The writer is a chef and lover of everyday food.
He currently writes his own blog called
Aitoa Arkiruokaa,
where he shares tips on cooking, recipes, and his experiences.
His passion for cooking comes from his childhood and
what he values most are quality raw ingredients,
simple instructions and never compromising on taste.